You know what's incredible? Podcasts Ministries! I know, I know, what am I talking about? Podcasts are pretty much radio talk shows converted into a MP3 that you can download on your MP3 Player. The nice thing about podcasts is that you don't have to have a huge radio studio to make them.
Recently I've been listening to two ministries on my iPod.
Focus on the Family with Dr. James Dobson
and
Family Life Today with Dennis Rainey
.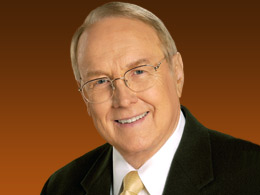 Both can be downloaded at the links provided. I started listening to them shortly after getting my iPod because I had listened to all of my Doctor Who - Big Finish Adventures and the songs on the radio (yes even on my Sirius radio!) were starting to get a bit repetitious. Lots of time when I'm driving I'm unable to listen to an entire radio show because my drive doesn't exactly coincide with the show. A 20 minute drive just doesn't cover the entire 30 minute . Enter ..... the podcast!
These two ministries have really made me do a lot of thinking about my family and our connection with God. I realize that there were a lot of times that I have not set the best example for my kids by the way I act or speak. I listed to them for about a hour a day and they've also helped me start to begin the process of recovery from a lot of the life's pitfalls that I've found myself in.
Most recently, there has been a series of episodes about raising children in a society that is obsessed with sex. I believe that every parent is concerned about this. What I didn't realize though, were all the wonderful resources out there that help parents connect with both the Lord and their children in order maintain their purity. The Christian Contemporary artist Rebecca St. James and writer Dannah Gresh have set up a series call
Secret Keeper Girl
that organizes 8 mother/daughter dates to discuss these topics.
Marina seems to have a connection with Rebecca St. James and BarlowGirl, whose concert we will be attending in October. I pray that these positive influences will have a lasting impact in her life. I think the thought of my daughter losing her innocence is one of the most stressful thoughts I can imagine.
Also, there is a very eye-opening book,
Teaching True Love to a Sex-at-13 Generation
, written by Eric and Leslie Ludy. I read the first chapter and it really made me want to sit down with Marina and build on our relationship. The other thing I realized though was that I have to start these talks with the kids at a much younger age, which means talking with Phillip and Nicholas. Children at their age are being introduced to society's image of sex already. This is a very disturbing thought, but if Mary and I ignore that fact then the influence of TV, music, peers, etc. will be how our kids form their view of themselves and of the opposite sex.
The thought of talking to my two boys about sex, purity, and God is pretty daunting, especially if you know my two boys. I wonder if I can somehow connect it to Star Wars to keep their attention?