Hope everyone likes the changes to our Blog.
For our vacation, we went to a Christian concert in Oshkosh, WI. It was one of those 5-day concerts and in true Pavek style we went for one day.
The day before we had come home after spending a week in MN with Abuela and going to Leah's wedding. It was my third trip from Minnesota so we were all a little tired and decided to sleep in later than originally planned (we were going to leave at about 7 AM). However, after everyone deciding that they wanted to eat and us going through our normal chaotic decision making process that resulted in 3/4 of the family eating at the local Kwik Trip and the rest eating at Subways, we left at 10 AM. Still, it was going to be a long day so there was no sense in getting toooooo upset.
A few hours later we made it up there and we were all excited to get going. Mary suggested that Phillip take out his Razor scooter and ride it around. I thought that it would be best if he kept it in the van until we got a chance to see around. He took the scooter.
The first thing that we saw there was actually the Kids Zone play area. It was a pretty neat setup, however, there was one ladder and slide that kids were racing up and down. The workers at the bottom were timing them to see who went the fastest. I thought to myself that this was a recipe for disaster. Just as I thought that, one young Einstein thought that it would be faster to skip the slide portion and just jump off. I thought to myself, "that's going to hurt" as he screamed in agony and was carried away. My kids, on the other hand, had a good time.
Nick at the Kids Zone
After that we went to a panel with the band BarlowGirl and Rebecca Saint James. It was called a Purity Panel and discussed maintaining a teenager's virginity and modesty. I really liked what they had to say, even if I didn't agree with it all.
After that we went to the Worship Together booth to listen to some live music. Afterwards we went to the Grandstand to listen to the first concert. A woman was nice enough to point us to an open area in the second row!!!! The first concert was
Todd Agnew
. I really love his voice, although the crowd wasn't as into him as they would later get for the follow-on acts.
BarlowGirl came next. This was my favorite show of the night. They had a lot to say and they sounded fantastic. After the show we got in line and got their autographs.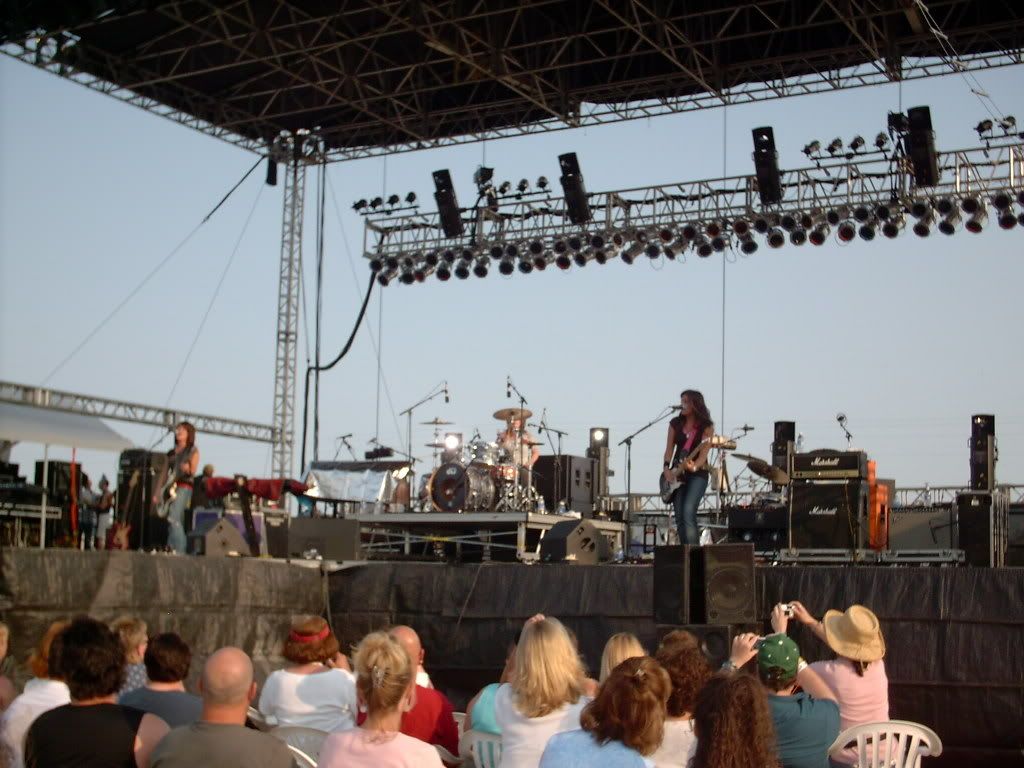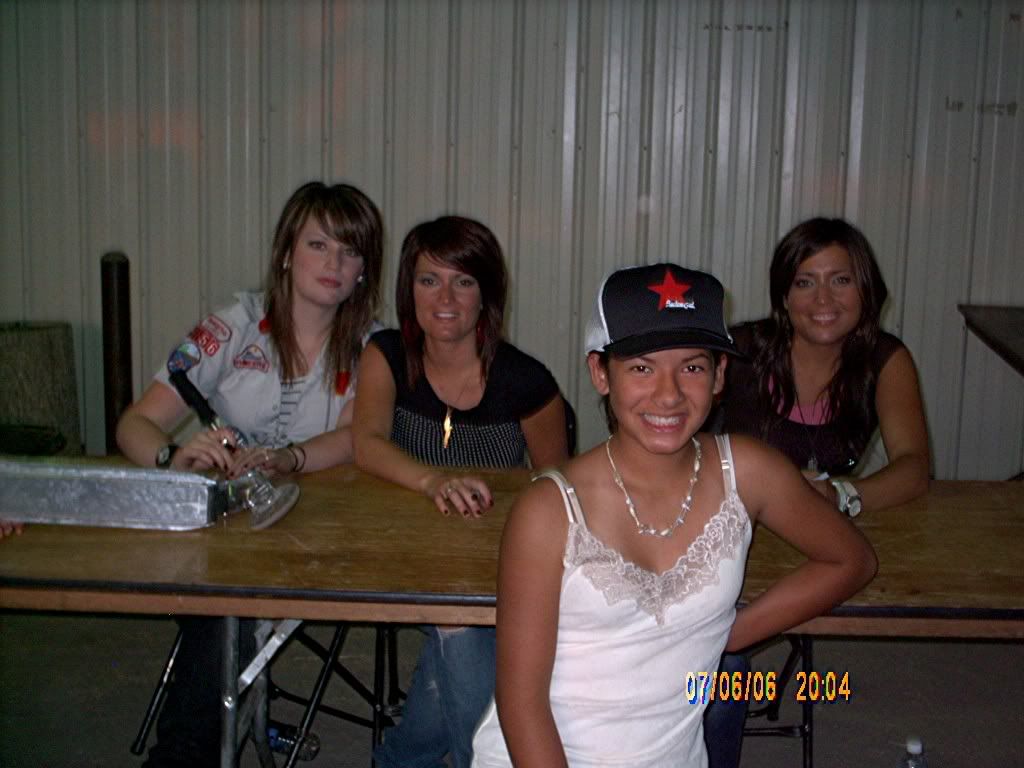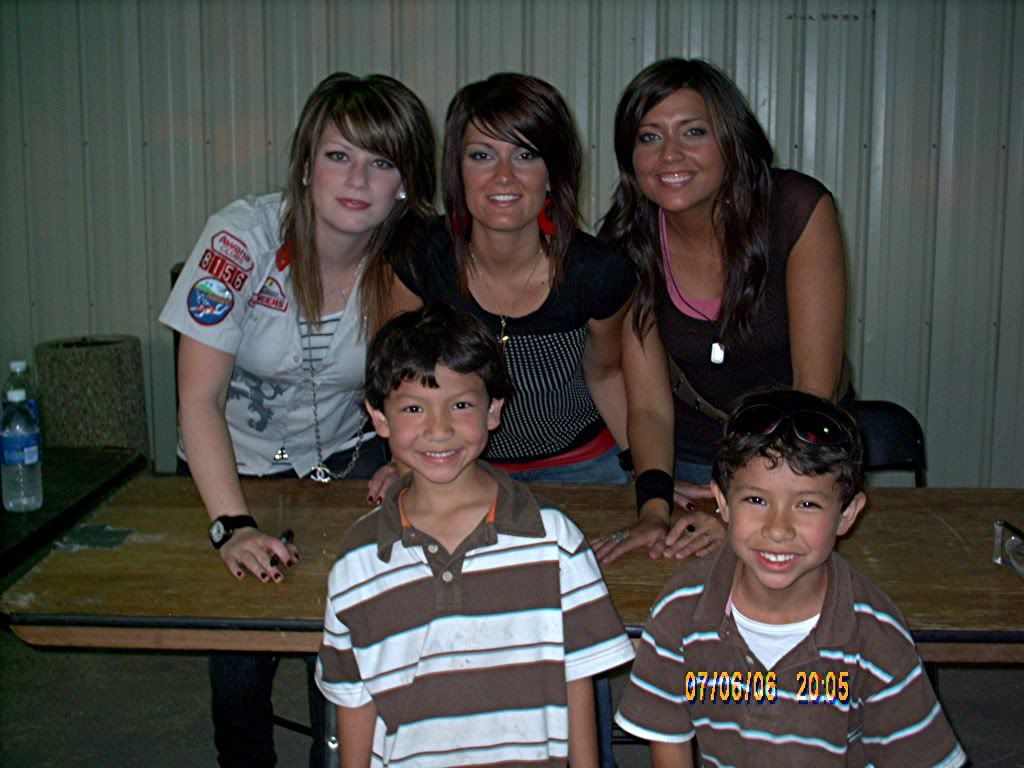 Afterwards, Rebecca Saint James performed. Mary really loved what she had to say and her show was also really great. Her brother, who was one of the background singers, reminded me of what Phjllip might be like when he gets older. Of course, we got her autograph afterwards as well.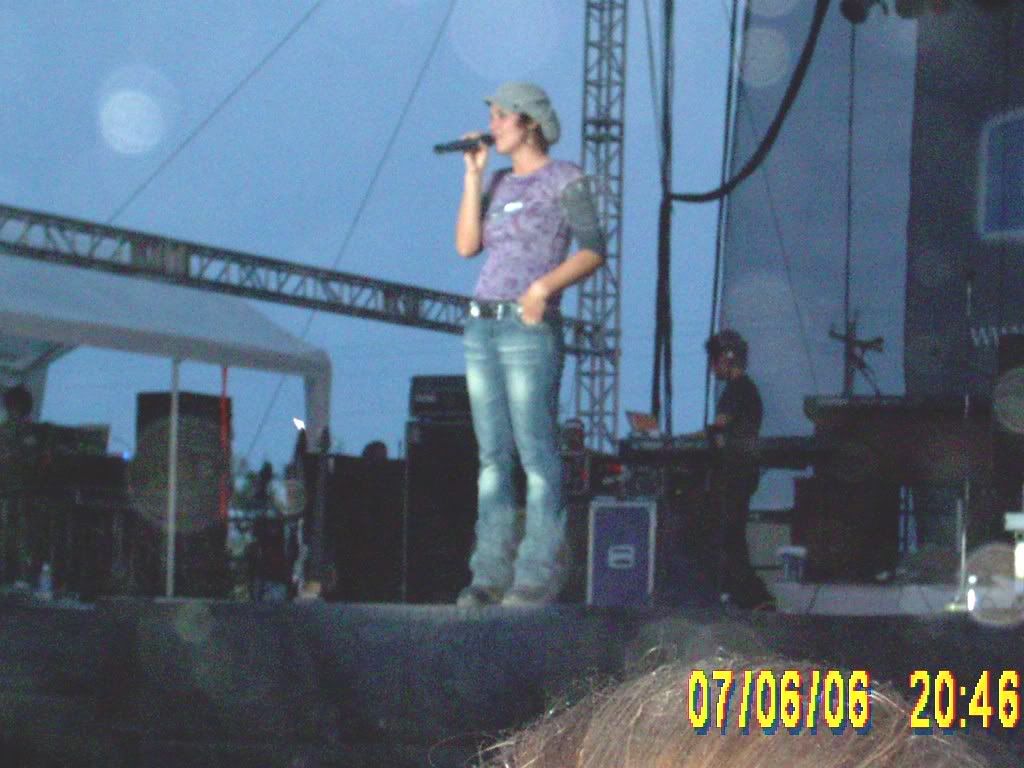 The last show that we saw was Michael W. Smith, although I didn't see much of that because I was in line for Rebecca St. James. TobyMac played after Michael W. Smith, but by that time it was already 11:30 PM and we were all feeling pretty tired. I wished I could have stayed and saw the show, but was glad that I left when I did, because Mary and I were pretty slap happy on the ride home.
All in all it was an experience that left a huge impact on us. It was so incredible to be surrounded by people that were there to worship Christ and hopefully we'll all be there for next year's concert.